Thick hair thanks to Elseve Fibralogy
Is it possible to have nice, hair with extra dimension without styling it? It turns out that Yes, it does.. All you need to do is to invest in new L'Oreal Elseve Fibralogy. This series was released just recently and immediately became the bestseller. It is said that l'Oreal was researching for 17 years, tested it for 8 and finally patented the technology that will thicken the appearance of your hair. The whole hair treatment consists of four products: Shampoo, Conditioner, Mask, and Thickening Activator. Let's go through all of them.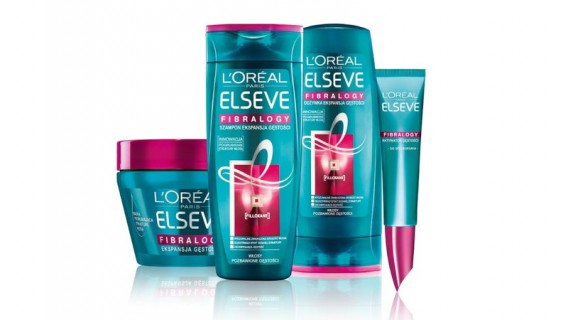 The first is the thickening shampoo. It is the base for other L'Oreal products. It has been enriched in innovative hair re-building enzymes. It is recommended to wash your hair everyday with this product to promote its thickening and restoring the structure of the locks. The shampoo has nice creamy consistency and amazing, flower scent.
The second product from L'Oreal Elseve Fibralogy series is the conditioner. It is slightly denser in consistency and in combination with the shampoo, it is supposed to do the trick of your hair appearing thicker.
The last third element is the mask. To get the best results apply it at least two times a week. It needs to stay on your hair for at least 5 minutes prior to washing it with the shampoo. It gives hair a lot of volume and texture. Thickening properties of the series is the main goal that the L'Oreal achieved,however there are many oither advantags when it comes to using the Elseve Fibralogy.
After the first wash with the shampoo, hair looks healthier, smoother and is softer. Those with dry hair will be pleased to know that the conditioner moisturizes and nourishes it.
The last additional product that is not compulsory is the Thickening Booster. It is supposed to be mixed with the conditioner for better absorption. As the name suggests, it boosts hair thickening even after the first use.
L'Oreal says that using all products from the series will make your hair look amazingly thick. Do not take its words for granted but check it yourself.