My 3 foolproof ideas for getting the best effects from Nanoil Keratin Hair Mask
Nanoil Keratin Hair Mask is one of my favorite hair masks that I have ever used. I truly love the effects. So does my hair 🙂 Ever since I applied the keratin mask for the first time, my hair has been getting healthier and more beautiful. I don't want to sound like an expert, but I truly believe I managed to suss out 3 techniques that will help you use the entire potential that Nanoil keratin hair mask offers. Here is how you can do it.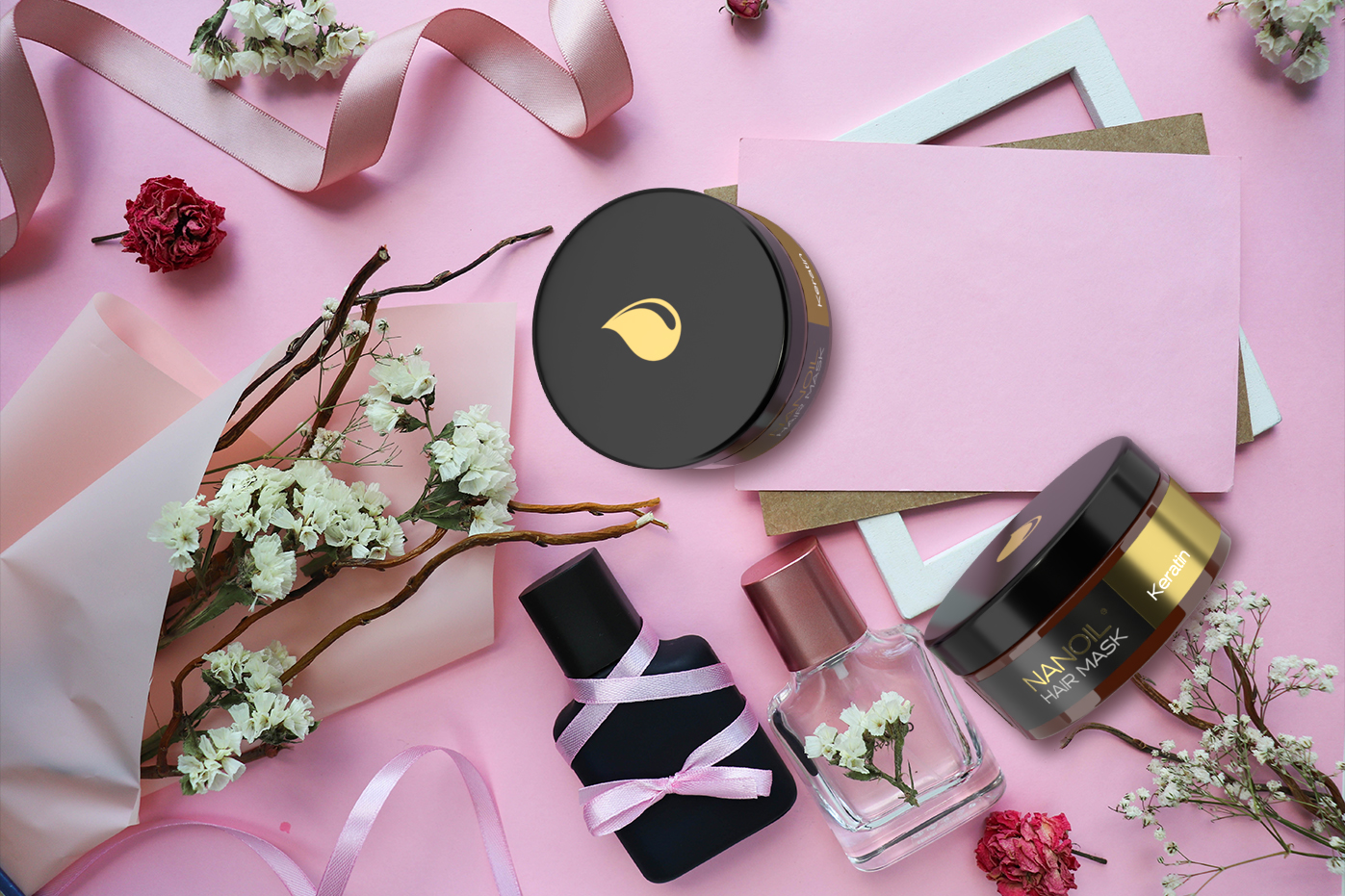 My absolutely fave keratin hair mask
Before listing to you the ideas that boost the effectiveness of Keratin Hair Mask, let me tell you why this mask is my fave one. Well, there are a couple of reasons but I'll give you just two most important:
INGREDIENTS The ingredients are really well-selected and they suit my hair like no other. Nanoil hair mask that I'm reviewing today is mostly made up of hydrolyzed keratin, placed at the top of the list of ingredients, which means that there is plenty of it in the product! Another key constituent is panthenol. Together they provide an all-level repair to the hair: keratin reverses damage inside the hair, whereas panthenol focuses on the hair's surface, smoothing it out and providing protection. Let me just add that this mask doesn't strip volume off even from fine hair, which is amazing.
SIZE & PRICE

As for such a formula, Nanoil Keratin Hair Mask isn't a costly product. When compared to other keratin hair masks available online, Nanoil product's price appears to be really attractive, especially after realizing that there is as much as

10.01 fl. oz

(or 300 ml) of a high quality hair mask.
My 3 foolproof ideas for getting the best effects from Nanoil Keratin Hair Mask
I truly believe that the following tips will work out even if you use them for other Nanoil hair masks.
1. Application
Have you ever wondered if an application technique has any effect on how the mask works? I have, and now – luckily – I know what I should do, and what I should avoid doing. The first thing to remember is to spread the mask on towel-dried hair that's still damp. In this way the water won't thin down the mask. Also it helps the product remain on the hair without running down along the back of your neck. Nanoil mask is rather thick so it will remain on the hair even if you forget to use a towel to remove the excess water, but it's better do this if you count on achieving the best results. I'd also recommend adding an extra portion of the mask to the ends of the hair because in most cases this is the most damaged part of the entire shaft.
2. Comb
When you have the mask put on your hair, you can just wait 10-15 minutes and rinse it out. However, if you want to make the best use of the damage-reversing product, I suggest running a wide-tooth comb through the strands to help ensure the mask is spread evenly. Be gentle not to break the hair, which in fact wouldn't be that easy to do as when combing wet hair – the mask creates a sort of protective coating around the strands so you don't have to worry about mechanical damage. This technique aids keratin in getting deeper and fixing the hair from within.
3. SPA
To be honest, I rarely use this third technique because most times I simply don't have time for it. What am I talking about? About hair SPA. Once you apply Nanoil keratin hair mask and use a comb to spread the product evenly, put on a foil cap and a towel. If you want to, you can warm up the hair with a dryer which promotes absorption. There is no time limit but I suggest letting the mask sit on your hair for 25 minutes, or even longer if you have the time to do so. Later, I remove the mask with lukewarm water to smooth out the cuticles.
These were my 3 tips for getting 150% from Nanoil Keratin Hair Mask. As you can see, you don't need any additional gadgets, tools or products to get even better results. If you don't have this keratin hair mask yet, you can order it from the official Nanoil website – www.nanoil.co.uk.
Let me know if you already knew the tips for boosting the effects of keratin hair mask.