Repairing Hair Masks – My Secret to Beautiful Hair
Hey girls!
I get many questions about the best hair masks. I always recommend products that don't merely beautify the hair but also strengthen it, keeping it healthy. That's why I'm big on hair-repair masks. By reading on, you'll check out my top picks.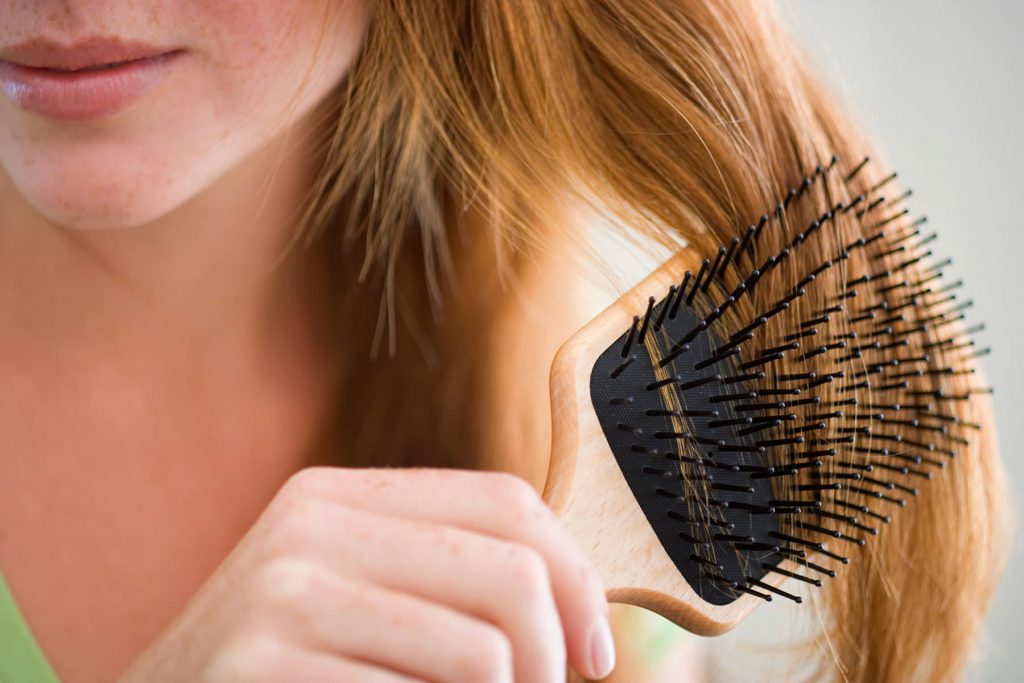 I believe that repair masks are essential to healthy hair. They're rich in ingredients which easily penetrate the hair to fix it from within. Naturally, a better-looking hairdo is a result. The softness and shine are extra benefits. Another thing I observed is a good product doesn't need to cost a fortune. That's why the ingredient list is the first thing I check, not price or brand's popularity. See my favorites below. There are just a few of them – it's been long since I traded quantity for quality.
Nanoil Keratin Hair Mask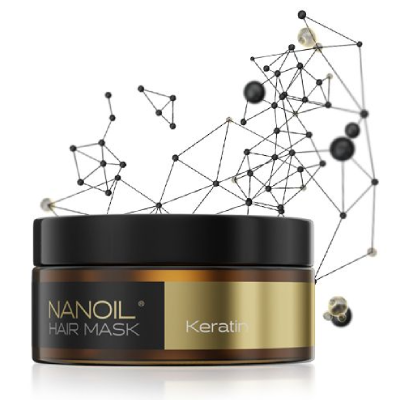 I'm starting with a hair mask that I bumped into some time ago. A couple of weeks were enough for my hair to love it. Nanoil Keratin Hair Mask is easy to use and comes in a jar so we can clearly see how much of it is left.
Nanoil is known for beautiful black-and-gold packagings. The mask is packed in an elegant jar too. To be honest I thought it would cost more when I checked the INCI list and saw the lovely design. It turned out to be budget-friendly, and comes in a big 300-ml jar!
Let's move on to the ingredients which take credit for the wonderful effects. So, hydrolyzed keratin is a base whose tiny particles easily penetrate the hair to enhance deep layers of it. This important ingredient allows intensive repair. Panthenol is another component which must be brought up as it brilliantly moisturizes and brings resilience. Nanoil Keratin Hair Mask gives softer, shiner hair quickly. I no longer complain about stringy strands! I also spotted the hair ends split less and the lengths stopped breaking off.
I'm so happy I ran upon Nanoil Keratin Hair Mask. It is definitely the best repairing treatment I've used so far.
I get many questions about the best places to buy it. I order mine through the official producer site: www.nanoil.co.uk
Kérastase Résistance Masque Thérapiste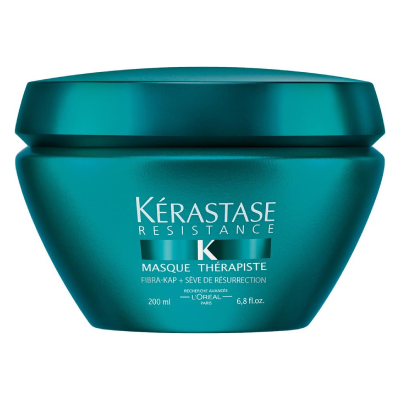 I've been with this brand for many years. I have many products by Kérastase but this mask is the one I go back to most often.
It comes in a beautiful blue 200-ml packaging, very elegant. Kérastase Résistance Masque Thérapiste costs a bit more than my number-one but I wouldn't say it's overpriced.
Here the formula has been thought out too. Amino acids and glycopeptides work by sealing open cuticle scales in damaged hair and then build its resilience. I waited for a deep repair for a long time but it was definitely worth it. Shine-boosting and smoothing effects are extra benefits. Every time I use it my tresses shine beautifully and get back their natural movement.
I like to use Kérastase Résistance Masque Thérapiste and Nanoil Keratin Mask by turns. They give me the best effects. Kérastase Résistance Masque comes second because it's smaller and pricier.
René Furterer Absolue Kératine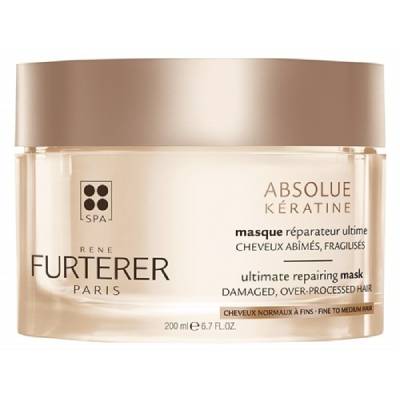 My list must include René Furterer Absolue Kératine from a higher price range. I rate it third and here's my observation: a high price doesn't equal the highest quality.
The ingredient list is very long but luckily there's room for some beneficial substances too. Another product which contains keratin proteins (they guarantee deep repair). Next to it, René Furterer Absolue Kératine is rich in flaxseed extract, which was a pleasant surprise because it prevents further hair damage.
Such a combo must produce good effects and it does work well. I like it that the treatment takes just three minutes.
Though René Furterer Absolue Kératine is good at repairing the strands, it proves too heavy for my hair. Sometimes it leaves it flat and dull. That's why I try not to go beyond the three minutes. When it slips my mind, I'm left with a bad hair look.
It's not my favorite but I still like it, especially the scent that stays on my hair.
L'Oreal Serie Expert Nutrifier Mask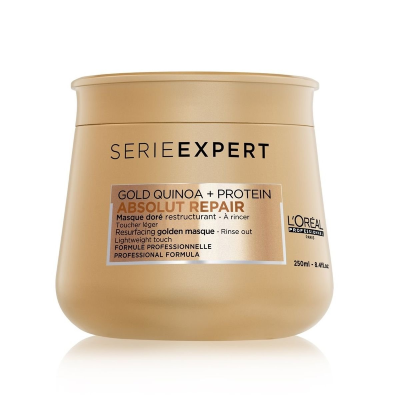 I like L'Oreal products for their wide availability. This mask belongs to the L'Oreal Serie Expert range and my hair really goes well with it. It is designed for dry hair and this is the problem I'd been trying to solve for a long time.
L'Oreal Serie Expert Nutrifier Mask took just a few uses to make my hair less dry by moisturizing and softening. It makes the strands easier to brush and style too. Surprisingly we can use it on the scalp as well – it will moisturize it without causing oil overproduction.
Beyond the superficial beautifying effect that I love, it didn't reduce splitting or strengthen the hair. Still, I like to use it from time to time, especially when my strands get very dry and unmanageable.
It's the cheapest in my list, which shows suitable and professional hair care can be widely available and easy on the pocket.
That's been my roundup of repairing hair masks. Excuse me for saying that again, they're the secret to my lovely, healthy hair.
Why don't you share your beloved hair masks? <3