Long Lashes with Nanolash
Can you believe that this is the end of my Nanolash Treatment? I am extremely excited to tell you more about my final results. I first saw the Nanolash Enhancer on Mallika blog, and I was stunned by the before and after pictures. Although my lashes were average, I was always using the lengthening mascara. I just love abundant lashes. A couple of months later I stumbled across my college friend I hadn't seen for years, and her lashes were amazing. I asked what she was using and she told me abbot the Nanolash Enhancer. I ordered it the same day. The product was delivered a couple of days later and the first impression of it was positive.
The tube is matte black with silver letters. The product was sealed so I am sure that nobody was fiddling with it. It has a tiny eyeliner-like brush that distributes the product evenly on the lash line.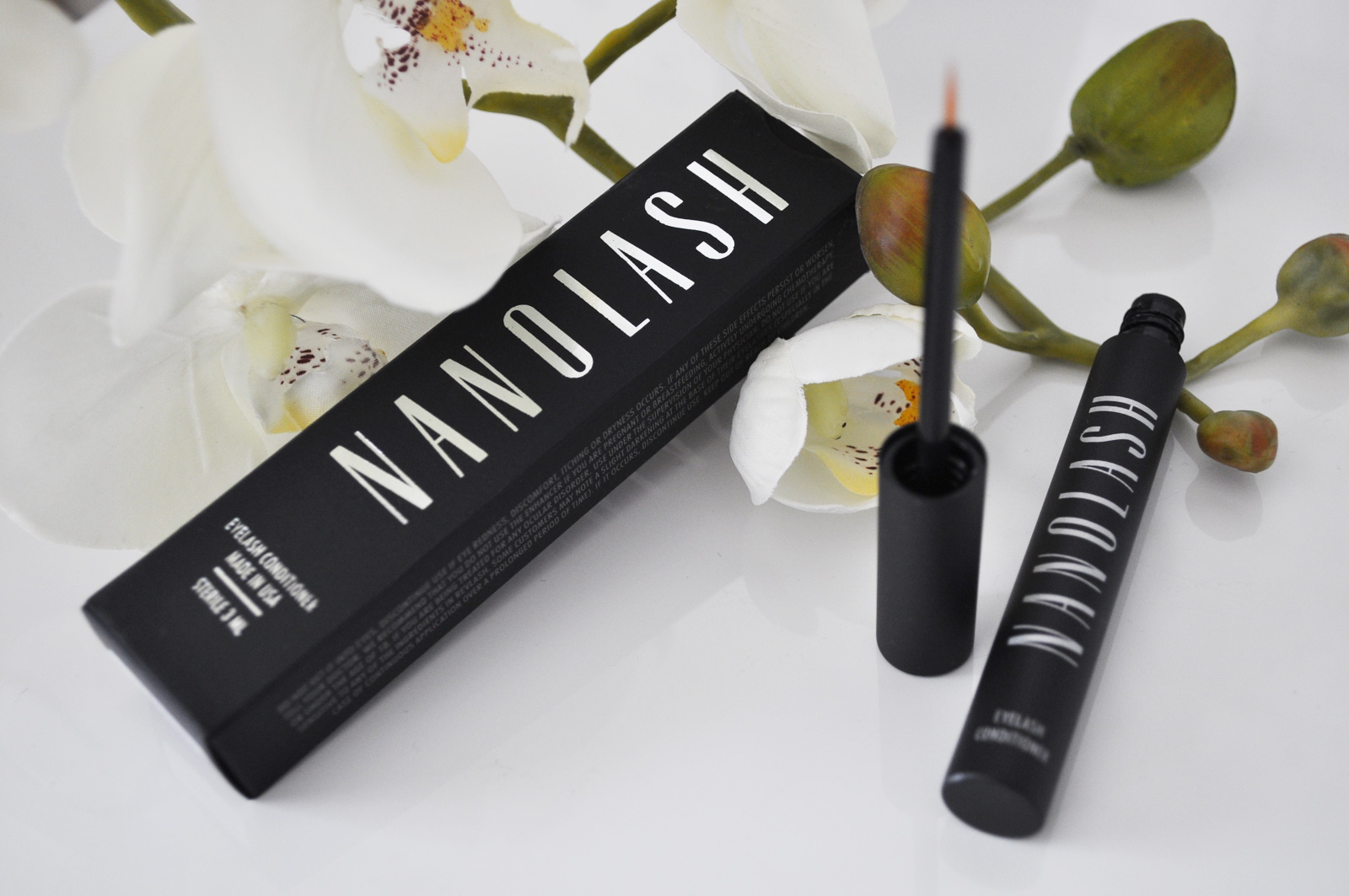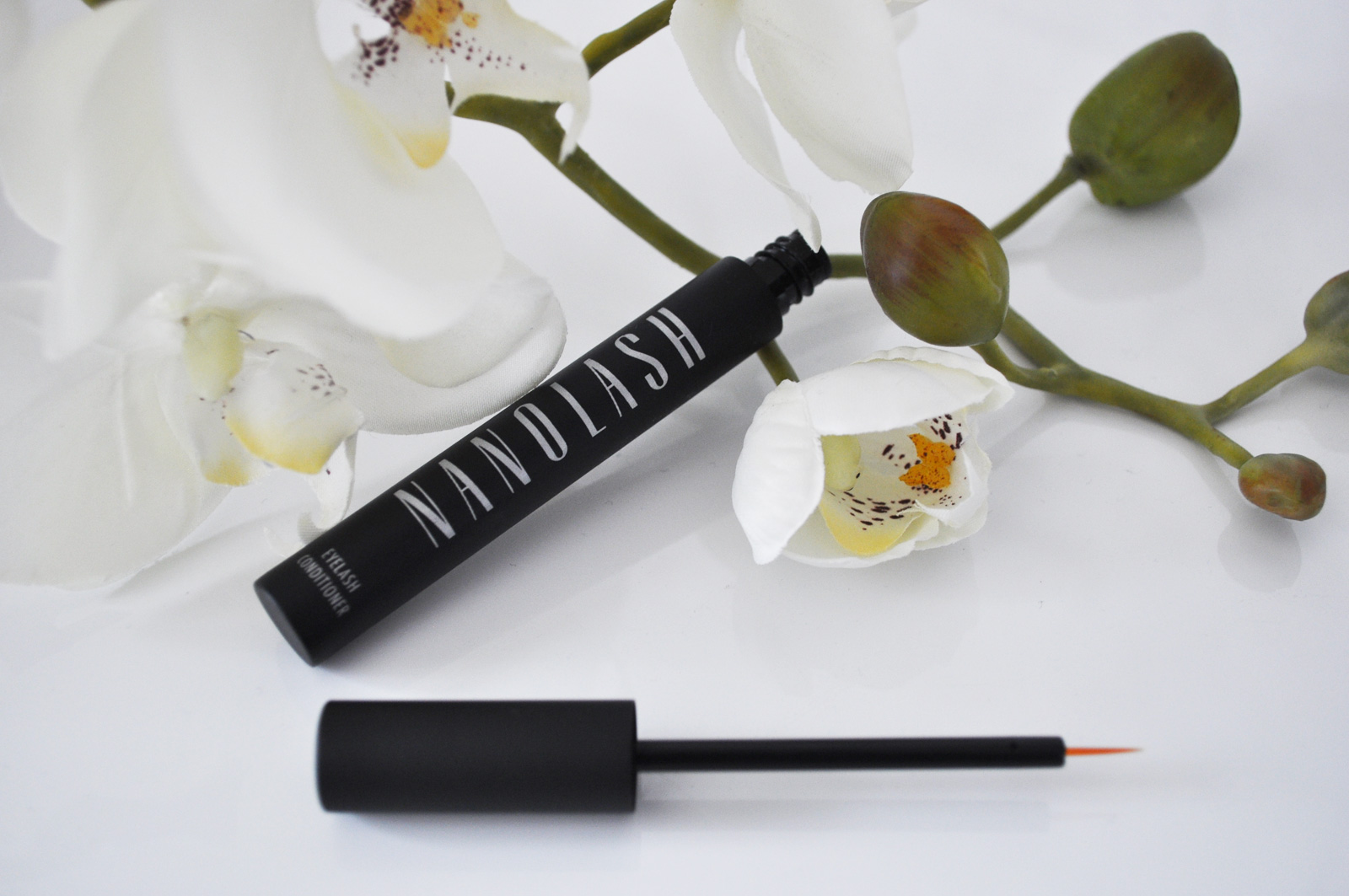 After my 4th month with Nanolash I can only say:
♥♥♥I love my new, long lashes.♥♥♥

Positives:
My lashes are very long. Those results are comparable with what can only Latisse give.
I could see that they are much darker and shiner. When I remove the make-up, lesser lashes are falling out and they overall seem stronger than before.
The serum is efficient. I was using it for four months and I still have plenty of it left.
I can see more small lashes in the inner corner of the eye. Lashes appear fuller and denser.
Affordable price – £39. I paid much more for lash extensions that have fallen out after 3 weeks.
It was safe to my skin. I couldn't feel any itchiness or discomfort
It has not been tested on animals
It has been clinically tested and proved to be safe
Negatives:
I was waiting for delivery over 3 days
I cannot buy it in any local stores
I am planning to use the enhancer once or twice a week to keep my lashes in good shape. I highly recommend it to anybody who would like to give your lashes a boost.
Feel free to comment.
17 Comments "Long Lashes with Nanolash"
is looks like you found the Holy Grail

I still cannot decide, I think I will go with Lilash

I used to have Lilash and it did nothing, get sth really good instead

I have Nanolash and it does work! I would def repurchase

My sister-in-law uses it and her lashes are amazing. When I saw her three weeks ago I thought that she'd had the extensions done, that long and full they were. I may try it as well when I will pass all the exams.

I heard that only Latisse is good, and the rest is not that effective

Nanolash & Revitalsh are the Uk EQUIVALENT OF LATISSE

the downside list is not really long

Where can I get it? I saw Rapidlash in Superdrug or Boots but I haven't seen Nanolash

you can only order it online at nanolash.co.uk

I am using Nanolash for some time now and I am very pleased with the results. I used to have Revitalash in the past and the effectiveness on both enhancers is the same. After the first month my lashes got darker and a bit longer. It wasn't until the end of the second month when I saw a huge difference. My lashes now seem twice as thick as before and very long. It is very noticeable when on the lover lashes. My upper lashes touch the brows when I look up. Great product

I work in the hairdresser salon in Hammersmith where we sell Revitalash. There is a rumour that Nanolash works the same but they want to keep it quiet because they want Revitalsh to sell as it is much more expensive.

I DONT BELIEVE IN ANY LASH ENHANCERS

I tried IDOL Lash, NewVitaLash, RapidLash and they didn't work. I m fed up

I recommend, it works fine on my lashes

my doc recommended getting either Revitalash or Nanolash for my hair growth issue for my brows