Spring novelties in cosmetics from Astor
Spring is a time in which cosmetic market is entered by new products from almost all brands. I myself waited impatiently for the warm days to come and distribution of all the cosmetics I have seen introductions before. My heart was particularly stolen by spring trends from Astor! More information on new eye shadows, mascaras and foundations you'll find below.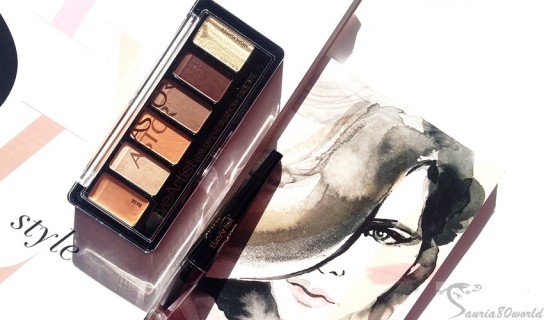 Astor Mattitude Foundation
First cosmetic out of spring trends from Astor is perfectly matching complexion Mattitude Foundation. It was enriched with 16th Anti Shine Control complex, which gives it really great matte properties – I cannot complain about that, because my usually shiny forehead skin was matt for entire day. Astor promises that Mattitude Foundation not only mattes, but also at the same time makes pores and small wrinkles less visible, moisturises and protects skin against harmful external factors. Moisture is really big plus of Mattitiude Foundation from Astor, but I haven't notice my wrinkles or pores to disappear.
Astor Big & Beautiful ZigZag Professional Volume
Revolutionary mascara Big & Beautiful ZigZag is a spring novelty in eye make-up enriched with keratin and collagen. It makes mascara with zigzag brush to immediately increase volume and separate lashes on their entire length. There is something to this mascara, because after application of just one layer my lashes were already thicker (even in the corners where lashes are much shorter and harder to get to). Astor has a big plus for mascara Big & Beautiful ZigZag Professional Volume, because of high quality of the product, even though it doesn't add length.
Astor Eye Artist Luxury Palette
Despite everything, my favourite product from spring collection of Astor cosmetics is eyeshadow palette Eye Artist Luxury Palette. This multifunction set of four silky eye shadows (in my favourite shades of nude and brown), but that isn't all. Astor Palette consists of creamy eyeshadow base and shimmering highlighter that can be applied on eyelid and e.g. cheekbone. Eye Artist Luxury Eye Shadow Palette is a complex solution in make-up, because in one palette you will find great eyeshadow base, highly pigmented eye shadows and highlighter for perfect finish. The quality of all products is really high!